Banks play a critical role in reducing climate change
BankFWD is a network of individuals and organizations united in the belief that by using our collective wealth and public standing, we can persuade major banks to lead on climate by phasing out financing for fossil fuels.
The influence of bank clients, particularly private banking clients, is an underutilized and powerful resource in the fight against climate change.
Founded by members of the Rockefeller family, the mission of BankFWD is to accelerate the transition to a just, zero-carbon economy by influencing banks to align their business strategies with the 1.5° target of the Paris Climate Agreement1.
Momentum is building, but most banks remain far from this goal.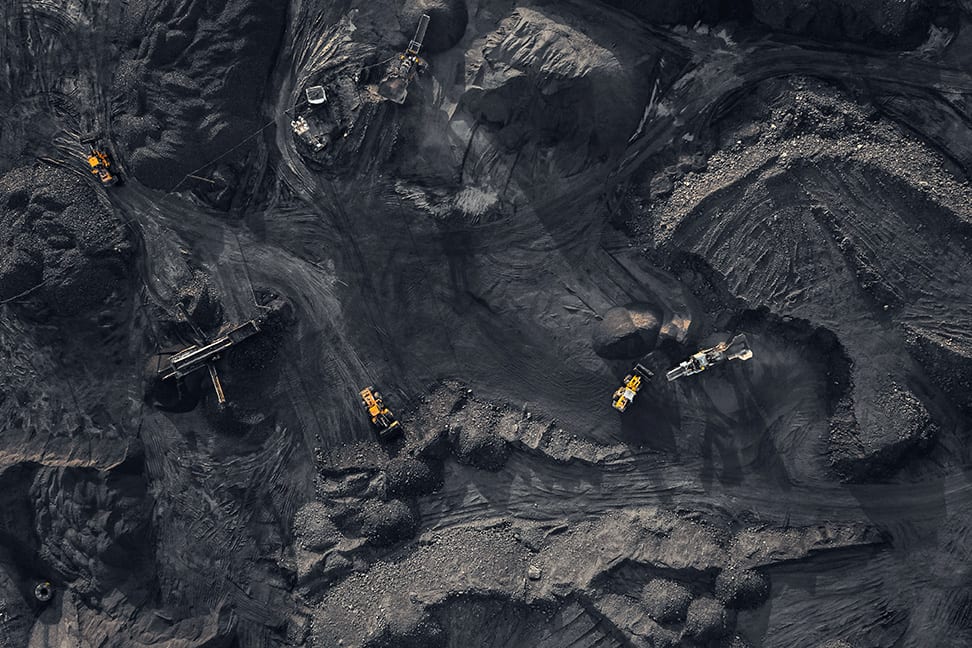 Banks are major funders of climate change.
That's bad for business, and for clients. Despite the known risks of climate change to the economy and humanity, many banks are accelerating their fossil fuel funding. Since 2016, the top 60 banks have provided $3.8 trillion to the fossil fuel industry2. The largest provider of fossil fuel finance is JPMorgan Chase, followed by Citibank, Wells Fargo, and Bank of America3.
Absent sufficient government action to mandate alignment with the globally-agreed upon Paris Goals, limiting the availability of financing for fossil fuel companies is the fastest way to improve the current trajectory.
Doing so would:
Make new carbon intensive projects harder to develop

Increase financing for clean energy alternatives
Signal to markets that polluting projects are risky investments
Embolden policymakers to pass climate legislation
We are almost out of time to act meaningfully on climate change.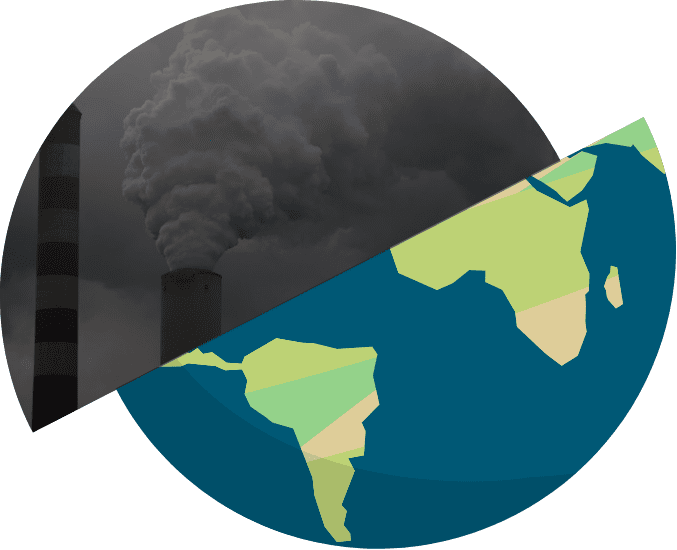 To avoid catastrophic impacts from climate change, the scientific consensus is that we must halve global emissions by 2030 – a task greater in scale and speed than humanity has ever faced.
Even with ten years to act, we can't wait. Commitments for fossil fuel investments extend for decades, so a cut in future emissions requires an immediate end to all new fossil fuel projects.
Momentum is building among financial institutions, with a growing number of major banks announcing restrictions on coal and Arctic drilling, and commitments to measure and disclose their financed emissions – all within just the last few months. Similarly, shareholders, clients, and grassroots activists have mobilized unprecedented actions to catalyze change within their banks. For example, a 2020 shareholder resolution to require JPMorgan Chase to set a net-zero emissions target and align with the Paris Agreement came within a mere 0.4% of success4.
Commit. Plan. Act. Report.
Even before they have worked out all the details, banks can publicly declare their intention to end financing for new fossil fuel projects, phase out financing for fossil fuel companies that lack strategies to adequately reduce their emissions, and align with the 1.5° target of the Paris Agreement. Next, they must produce a detailed plan for how they will achieve those goals. Finally, they must follow through on that plan, and report regularly on their progress.
To set the course towards 2030, banks must announce their commitment to Paris-alignment by 2021 shareholder season and disclose concrete plans to phase out fossil fuel financing by COP265 in November 2021.
Banks need to hear from their clients that climate action matters.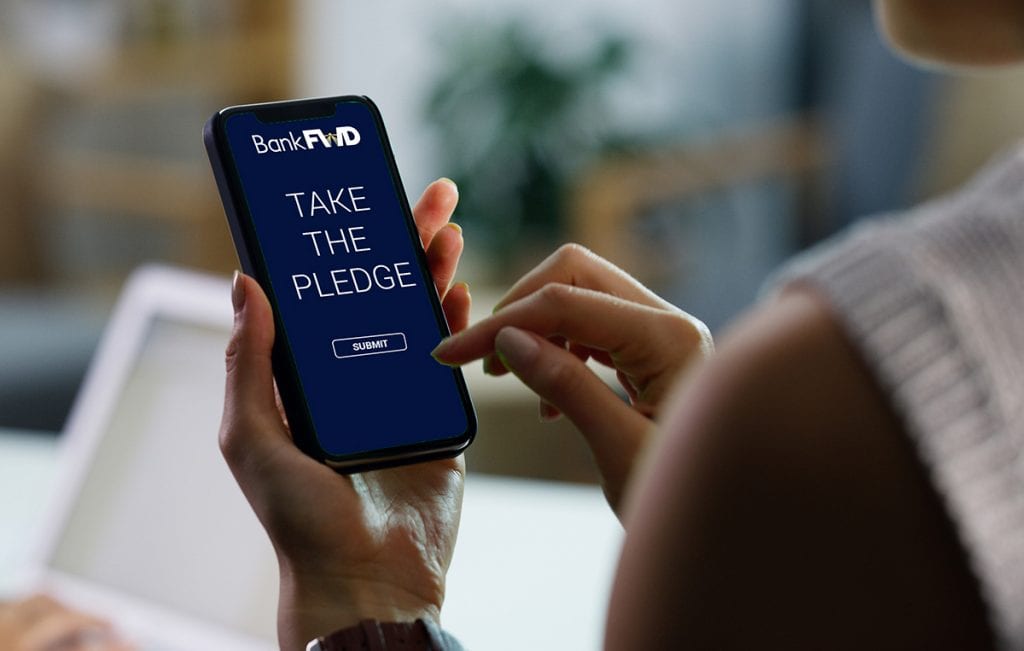 ADVOCATE
Speak out publicly to ask your bank to phase out financing of fossil fuels, align with the 1.5° target of the Paris Agreement, and lead the transition to a just, zero-carbon economy.
ENGAGE
Send a letter, request meetings, or join an initiative among clients at your specific bank to engage with executives and increase their ambition on climate change.
TRANSFER
Reward climate leaders, and move business away from banks that fail to show sufficient progress.
INVITE
Engage your peers to build the BankFWD network.
Sign the Pledge to access background and template materials, join a bank-specific initiative, or contact us for further support.
Stay up to date with BankFwd
Sign up to get updates in your inbox