BankFWD Responds to the Supreme Court's Ruling on EPA vs West Virginia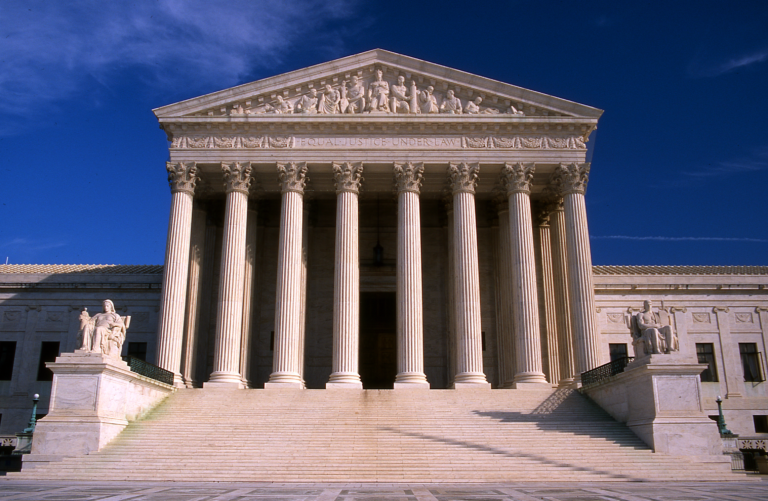 June 30, 2022
The Supreme Court's decision to severely limit the Environmental Protection Agency's authority to set clean air and climate standards for private industry – particularly the fossil fuel sector – goes against the best interests of this nation and its people. 
At a moment of maximum urgency for aligning public and private interests around large-scale climate action, this ruling reduces the legal incentives for companies to act in the public's interest in addition to acting in the interest of profits.
While this decision is immediately relevant for the fossil fuel industry, it sets a dangerous precedent by curtailing the broader power of public sector agencies to regulate corporate entities. The impacts of this decision extend to this country's major banks, which are inextricably linked to the fossil fuel industry via their financing.
Bank executives have consistently rationalized their ongoing engagement with fossil fuel companies as a necessary part of financing the fossil fuel sector's transition to renewables and Paris Goals-alignment. Behind closed doors, these executives also call for federal regulation to incentivize industry to decarbonize with standardized milestones that banks could use when assessing which companies to finance. The EPA's Clean Power Plan would have given the financial sector a powerful lever to hold the fossil fuel and energy companies in their portfolios accountable for meeting critical transition milestones.  
In a time of market uncertainty, climate deregulation is the ultimate loose cannon, an unpredictable variable with the capacity to introduce greater chaos into global markets and extend inefficient market failures around the climate challenge. The capability of federal regulatory bodies to establish clear emissions standards is a necessity, not just for those who care about climate, but also for those with vested interests in the stability of our global financial system. 
In spite of Wall Street executives' frequent insistence that federal regulation was a necessary element of their sustainability strategies and broader net-zero commitments, no major U.S. bank has issued a statement in response to today's Supreme Court ruling. BankFWD calls on all Wall Street executives to affirm their commitment to reducing their own absolute emissions as well as those of their portfolio companies.